TLDR: Algovera's decentralized AI DAO framework (DAID) will accelerate your journey from AI project to a decentralized-AI DAO. It covers how to set up sustainable monetization options for your datasets and AI models to marketplaces, to tools for decentralized AI and even how to set up DAO community.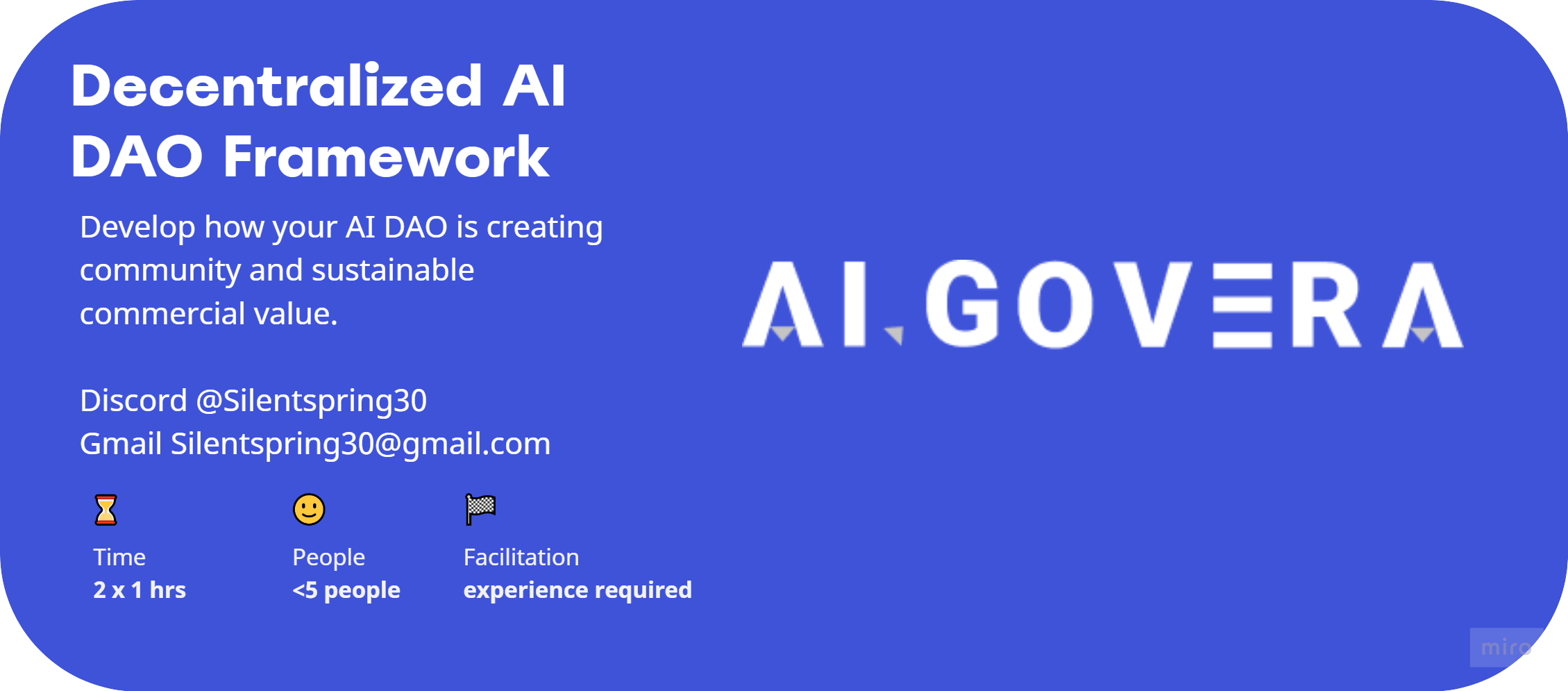 Excited about starting your AI project?
Apply for the Algovera 3rd grant rounds round, here
Join Algovera's DAID workshops, sign up here
Ask us questions on Discord
Imagine running and funding your own decentralized AI-model project, making your choices in data, AI training and creating positive impact to many communities! And eventually becoming your own sovereign AI-driven DAO.
Trying to decentralize AI development from Tech giants or Military who currently dictate which AI projects get funded, is not a simple task.
This is why, we at Algovera have developed a decentralized AI DAO Framework to help you to reach your goals faster.
DAID framework consist of 4 key areas:
Design Thinking: who is the user and who is impacted by my AI model?
Decentralized AI tools: from data sourcing, storage, training, deploy to publishing AI models to market places
Creating sustainable commercial value
Web3 for decentralized AI teams: covers how to set up a DAO, governance, proposals, treasury management and member protection
DAID Workshop:
Format: Faciliated online workshop
Time: 2x 1hours
We are excited to see you. Any questions please reach out on Discord